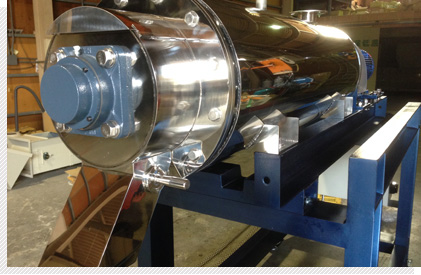 This bead mill is a continuous feed type. Tea leaves are fed into the mill inlet, and are ground and ejected from the outlet after several minutes.

The placement of a sieving machine at the mill outlet enables the creation of an integrated production line, from the feeding in of the tea leaves to the packing of the finished product.

The double-walled design of the bead mill allows the unit to be cooled by water from a chiller, which prevents heat from the grinding process discolouring the tea leaves and enables the tea to retain its flavor.

The rate of tea input and the rotational speed of the mill can be varied by the inverter control. The granularity of the powdered tea particles can be adjusted to between 10 and 40 μm in diameter.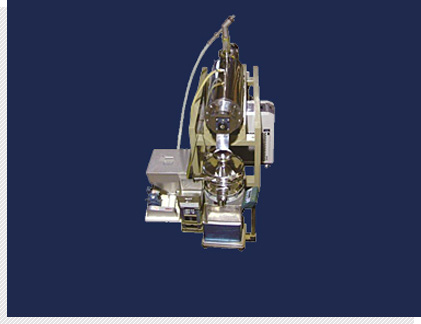 External dimensions
2,400×2,000×1,500
Power supply voltage
AC200V
Motor power
Main mill motor 11kw
Chiller motor 2.0kw
Feeder motor 200w
Sieving machine motor 750w
Ability
15 to 20 kg/h
Particle size
10 to 20μm
Mill body

Double-layer construction,
cooled by circulating cooling water

Water chilled to around 5oC and circulating through the mill's water jacket prevents the heat generated from the grinding from discoloring the tea leaves.

Tea feeding auger

All-stainless-steel construction

An attractive unit, made entirely from stainless steel. The input speed can be varied.

Powder granularity

Freely select the desired
degree of powder fineness

By altering the rate of tea leaf input and the rotational speed of the mill, you can easily adjust the powder granularity.

Making tea grinding more efficient!

Improved, high-performance models, with an attractive octagonal design!
Twice the performance of conventional ball mills!*
* In a comparison made by our company Energy efficient (for saving electricity)

Belt drive NS-40

Strong improvement , high-performance machine 8 prism beauty !
Conventional two -fold power UP!
※ our ratio Ministry -efficient ! ( Power power-saving )
The Industry's First!
Patent pending G-272893 Ikeda Seicha Kikaiten
NS-40

Easy to operate: simply load and spin. Can process up to 30 kg of sencha green tea or tencha green tea at a time. (Please note that tencha tea will also need to be processed by a cutter.)
Capable of grinding 30 kg of tea down to a powder with a particle diameter of 10 to 15 microns (μm) in 24 hours.
Can also be used to grind other health foods. Comes fitted with a timer and inverter.

NS-15

A more compact and easier to use version of the NS-40. Can process up to 10 kg of tea at one time, and will pulverize 10 kg in 12 hours. Clean to use: the powdered tea will not fly about when the mill is unloaded. Comes fitted with a timer and inverter.
| | |
| --- | --- |
| External dimensions | 1,400×1,600×1,000 |
| Powers of the various motors | 750w 200w |
| Power supply voltage | AC200V |
| | |
| --- | --- |
| External dimensions | 1,000×1,000×700 |
| Powers of the various motors | 400w 200w |
| Power supply voltage | AC200V |
Clear Sentencese

These mills use real stone millstones, driven by electric motors.
Wouldn't these make a great display in your shop?
We can build mills with three or more sets of millstones in a row.
S-model

M-model

L-1 model

L-2 model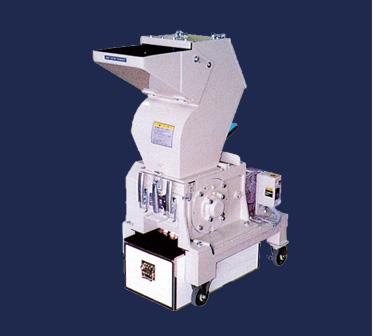 By changing the screen, you can adjust the size of the cut tea leaves (from several mm to several cm).
Performance
(kg/H)
Hopper
diameter
(m/m)
External
dimensions
(m/m)
Weight
(kg)
Motor
power
(Kw output)
300~1,000
300×200
485×700×1180
250
2.2
Fine-filament leaves

Straight-cut leaves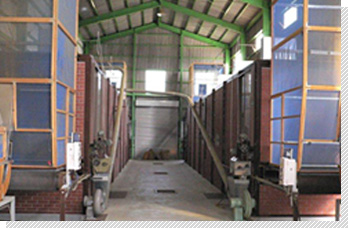 This is a tencha tea manufacturing plant that we have developed and operated ourselves. We are able to provide support at every step, from plant construction through to tea production techniques.
We operate two production lines at our own Belda Tencha Tea Factory. In a period of over 35 years, we have set up 40 tencha tea manufacturing plants in Yamashiro in northern Kyoto, in Shizuoka, and in other parts of Japan. In this way, we have contributed to the development of local tea production.
We can arrange factory tours at any time! Please feel free to contact us.
Steaming

Tea leaf spreader

Dual burner

Stem cutter

Tencha tea production plant

View of tencha tea oven


Name
Ikeda Seicha Kikaiten Co., Ltd.
Address
1-1 Kamazuka Maeda, Wazuka-cho, Soraku-gun, Kyoto 619-1212, JAPAN
>Access map
Telephone
+81-774-78-3423
Facsimile
+81-774-78-3694
Business hours
8:00~17:00
Closed on
Sundays, Japanese public holidays (Note: we are open every day during the Japanese tea season)
Business
・Sales and servicing of tea-making machinery
・Sales of mills (bead mills, ball mills, grinding mills, sieving machines)
・Grinding processing
・Design and construction of tencha green tea production plants
・Operation of tencha green tea factories
・Sales of used tea-making machinery
Belda Tencha Tea Factory
Address
54 Okuda Bessho, Wazuka-cho, Soraku-gun, Kyoto 619-1211, JAPAN
>Access map
Telephone
+81-774-78-2221
Facsimile
+81-774-78-2221
Business hours
The same as those of the head office, above.